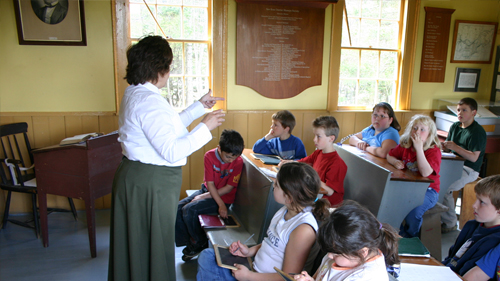 NEW - Curriculum Map for Grade 5 Teachers (See Below)
Ross Farm Museum, Nova Scotia's Living Museum of Agriculture, offers an exciting new hands-on program, "Can a Society Be Created?" designed to match the new Grade 5 Social Studies curriculum. In this program children will role play 19th century characters and have the opportunity to experience creating a home on their new land grant. Then they will discover the hardships settlers endured clearing the land and constructing the shelter. Students will learn that in order to survive and form a new society people had to be inter-dependent, resouceful and resilient. They depended on the people already here, the Mi'kmaq, too. The students will develop skills using hand tools and take home enjoyable memories that will last a life time.
Curriculum Map for Grade 5 Teachers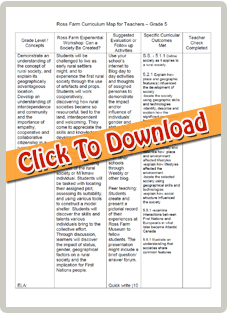 With the help of Susan Haynes a retired school teacher here in Nova Scotia we are able to provide a curriculum map that allows you to connect the curriculum you are teaching with the school programs offered here at the museum.
All participants including students, teachers, and parents will find it to be a very enjoyable and educational experience.
Let Ross Farm serve you with this unique opportunity of hands-on learning.
Enjoying education, while learning this real, living history experience will support classroom discussions on the early setters in Nova Scotia.
Ross Farm Museum recognizes the support of the Province of Nova Scotia through the Department of Communities, Culture and Heritage. We are pleased to work in partnership with the Province of Nova Scotia to develop and promote our cultural resources for all Nova Scotians.