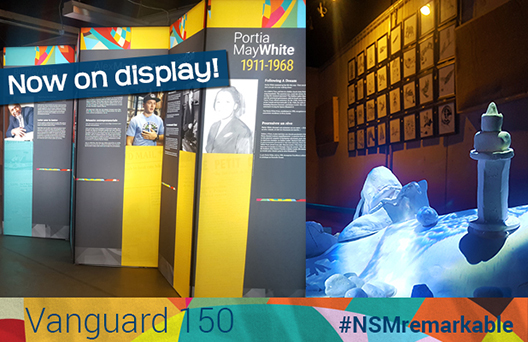 Vanguard 150 exhibit now at Ross Farm Museum!
Didn't get a chance to see the Vanguard exhibit last summer at the Museum of Natural History? You have a second chance to see it now at Ross Farm Museum!
Also on display is the collective cultural installation led by Social Sculptor Miro Davis. Pollinating Constellation reflects the essence, heart, and soul, and spirit of here, sculpted in clay by the hands of our diverse community. Learn More...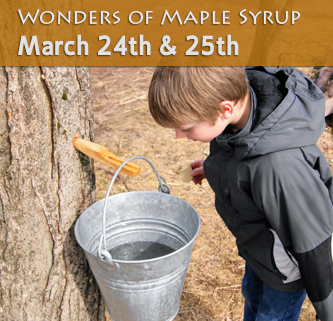 We don't tap a lot of trees at Ross Farm Museum, but we still have fun with maple syrup.  Sample maple syrup and pancakes in Rosebank Cottage, learn about the process of tapping trees, collecting sap and boiling the sap down over an outdoor fire. Enjoy a sweet day at the museum. For more events - Click Here
For additional information:
https://rossfarm.novascotia.ca/
Joan Lenihan
1-902-689-2210
1-877-689-2210

The Pedlars Shop - Nova Scotia made Products!
Looking for great gift ideas? The Pedlars Shop at Ross Farm is stocked with beautiful handmade and locally produced Nova Scotia made items. It's a chance to support local artisans and craftspeople and go home with an amazing gift for the ones you love. The Pedlars Shop is open Wed -Sun, 9:00am - 5:00pm. Details here.
Connect with Ross Farm on social media!

Contact
Ross Farm Museum
4568 Highway # 12
New Ross, NS B0J 2M0
Call: 902-689-2210
Toll Free: 1-877-689-2210

Hours & Admission
Hours
Open Wed-Sun
9:00am - 5:00pm
Admission
Adult $8.00
Senior (65+) $6.00
Students (with Student Card) $6.00
Child (6-17 years) $3.00
5 & Under Free
Family (max. 2 adults) $20.00
We accept Cash, Debit, Mastercard & Visa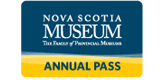 Unlimited Visits
Come for an hour or stay for the day.  The choice is yours with a Nova Scotia Museum Annual Pass.