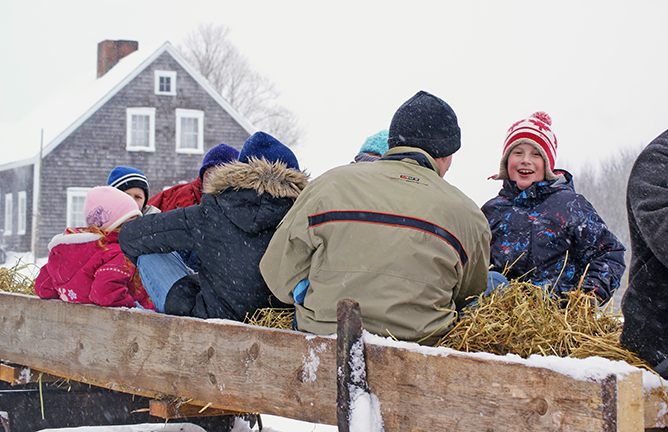 Enjoy winter at Ross Farm Museum!
Many years ago life certainly changed with the seasons, the warm summer always seemed too short and fall was always a rush to get things prepared for the harsh Winter that awaited. Though the winter could be harsh, families found comfort and entertainment in anything they could, a short sleigh ride around the farm, some coasting on the neighbor's hill or simply the warmth of a wood fire. Take a sleigh ride and experience life as it was many years ago, we have friendly farm animals and events that take place all throughout the winter.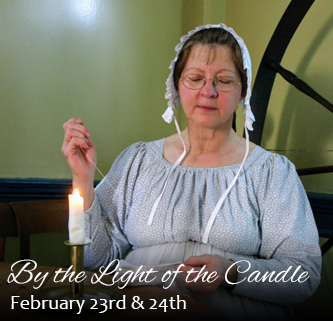 In the early 1800's the only source of light would have been by candle. Many families would have had to make their own candles or else go with no light at all. Come join staff in making dipped candles just like the settlers would have done years ago. For a full list of our winter events - click here
For additional information:
1-902-689-2210
1-877-689-2210

Celebrating Beginnings - Rug Exhibit
To mark the 40th Anniversary of the Rug Hooking Guild of Nova Scotia, RHGNS, the guild has put together the "Celebrating Beginnings Hooked Rug Exhibit" for viewing at the Ross Farm Learning Centre. This is a stunning display of over 50 hooked pieces, the exhibit will be on display from now until April 13th, 2019.  Details here.
Connect with Ross Farm on social media!

Contact
Ross Farm Museum
4568 Highway # 12
New Ross, NS B0J 2M0
Call: 902-689-2210
Toll Free: 1-877-689-2210

Hours & Admission
Hours
Open Wed-Sun
9:00am - 5:00pm
Admission
Adult $10.00
Senior (65+) $8.00
Students (with Student Card) $8.00
Child (6-17 years) $4.00
5 & Under Free
Family (max. 2 adults) $25.00
We accept Cash, Debit, Mastercard & Visa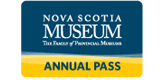 Unlimited Visits
Come for an hour or stay for the day.  The choice is yours with a Nova Scotia Museum Annual Pass.