The learning experience of Ross Farm doesn't have to end when students leave the parking lot, download these fun activities for the class room! Below are activities that you can download and print to compare and contrast Ross Farm Museum to the way we live today.
How did we light our buildings?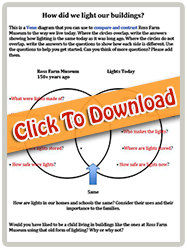 How did we use tools?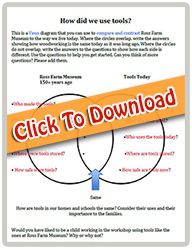 Cooking: Then and Now.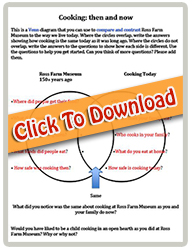 Where does your food come from?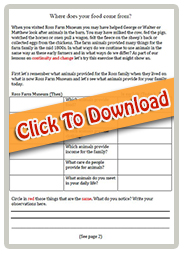 Who cares for our earth?