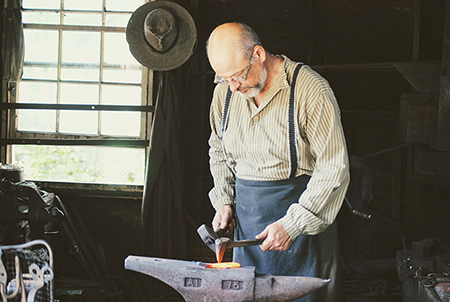 Instructor: Carmen Legge 
Learn the basics of working iron and steel at Ross Farm Museum's traditional forge. Working with safety in mind, you will learn about the proper materials, equipment, and coal. Basic blacksmithing techniques will be taught such as heating, drawing, upsetting, twisting, tempering and forge welding metal. This workshop will teach you the essentials to do your own blacksmithing.
Participants: Min 2 - Max 3  
Cost for 2-day workshop: $225 + HST
To register call 1-877-689-2210 or email rossfarm@novascotia.ca
Please dress for the weather, steel-toed boots are required.